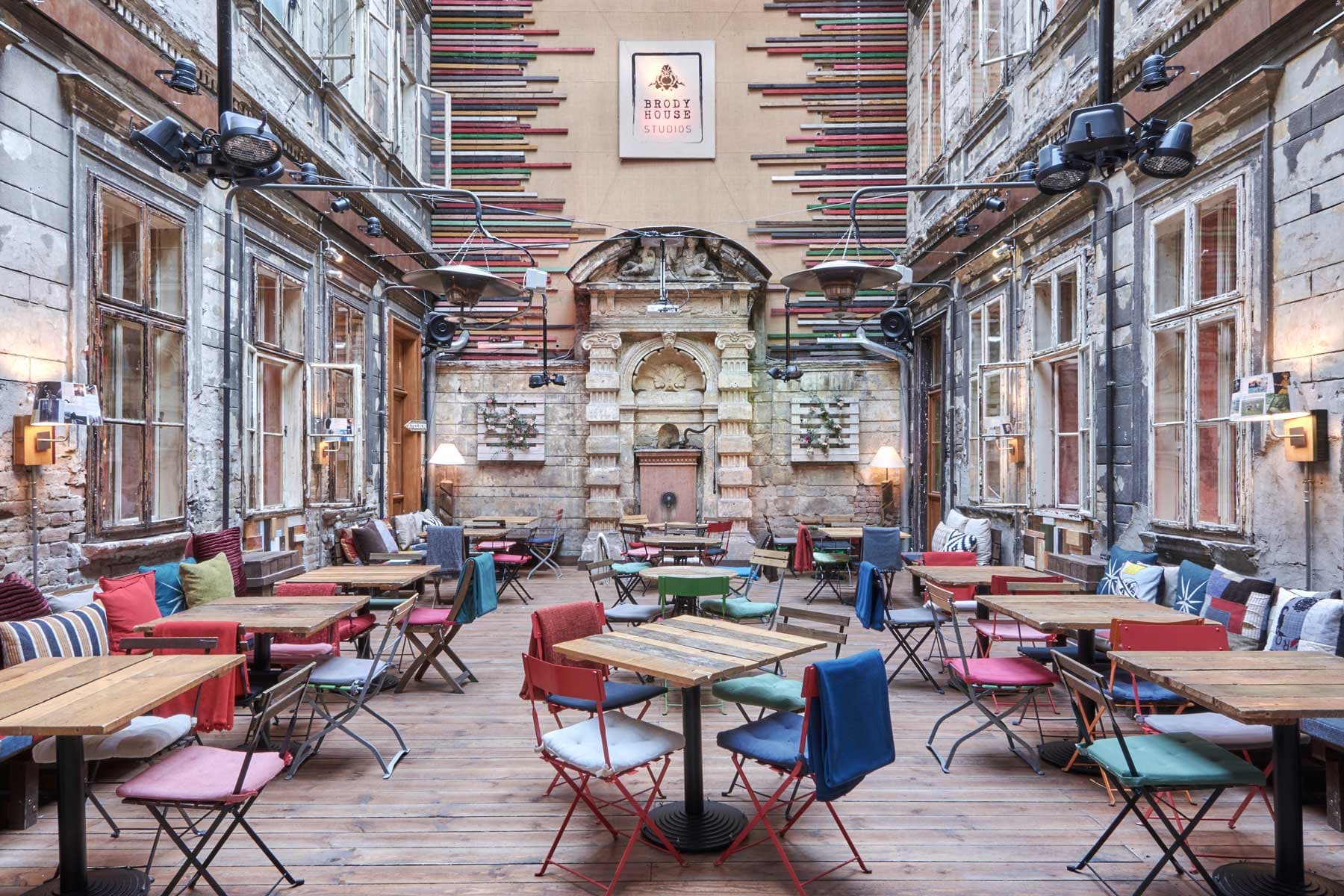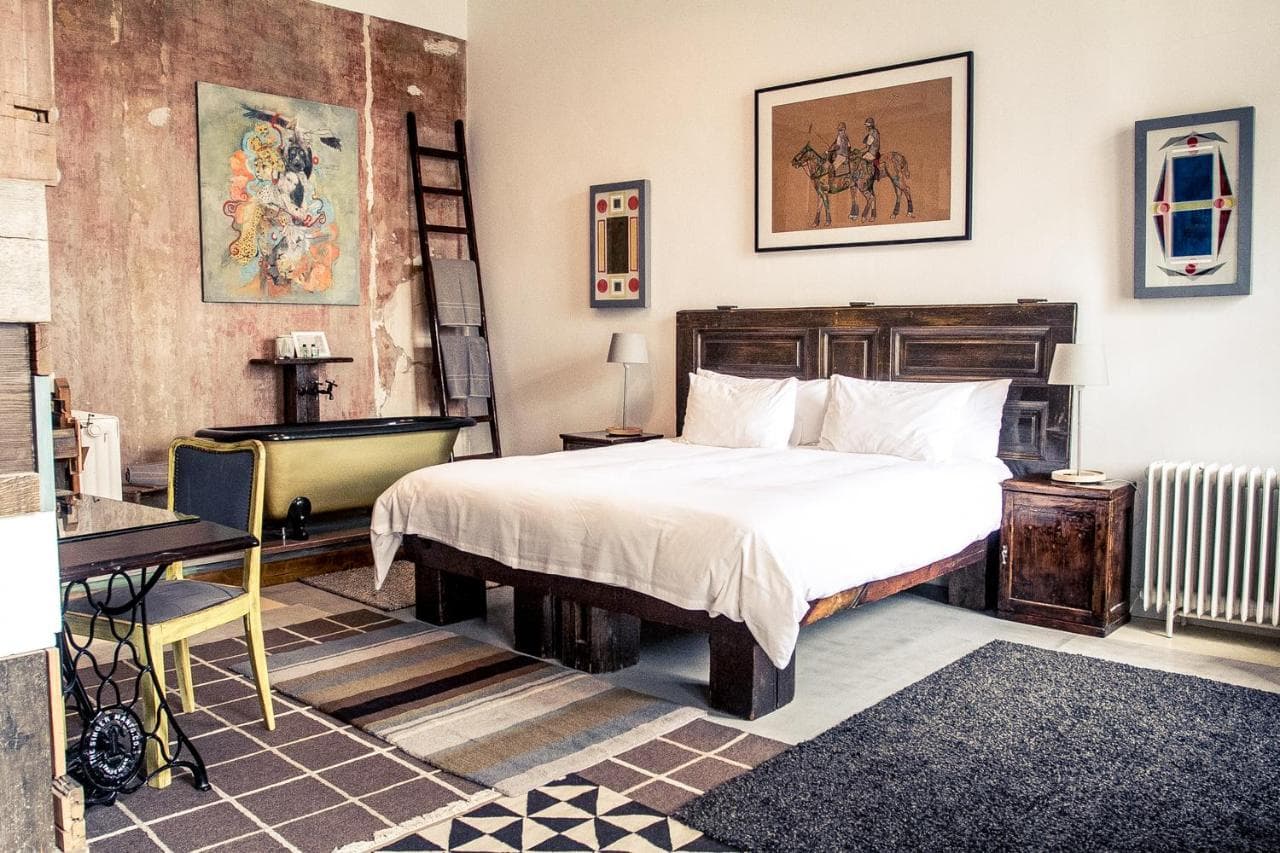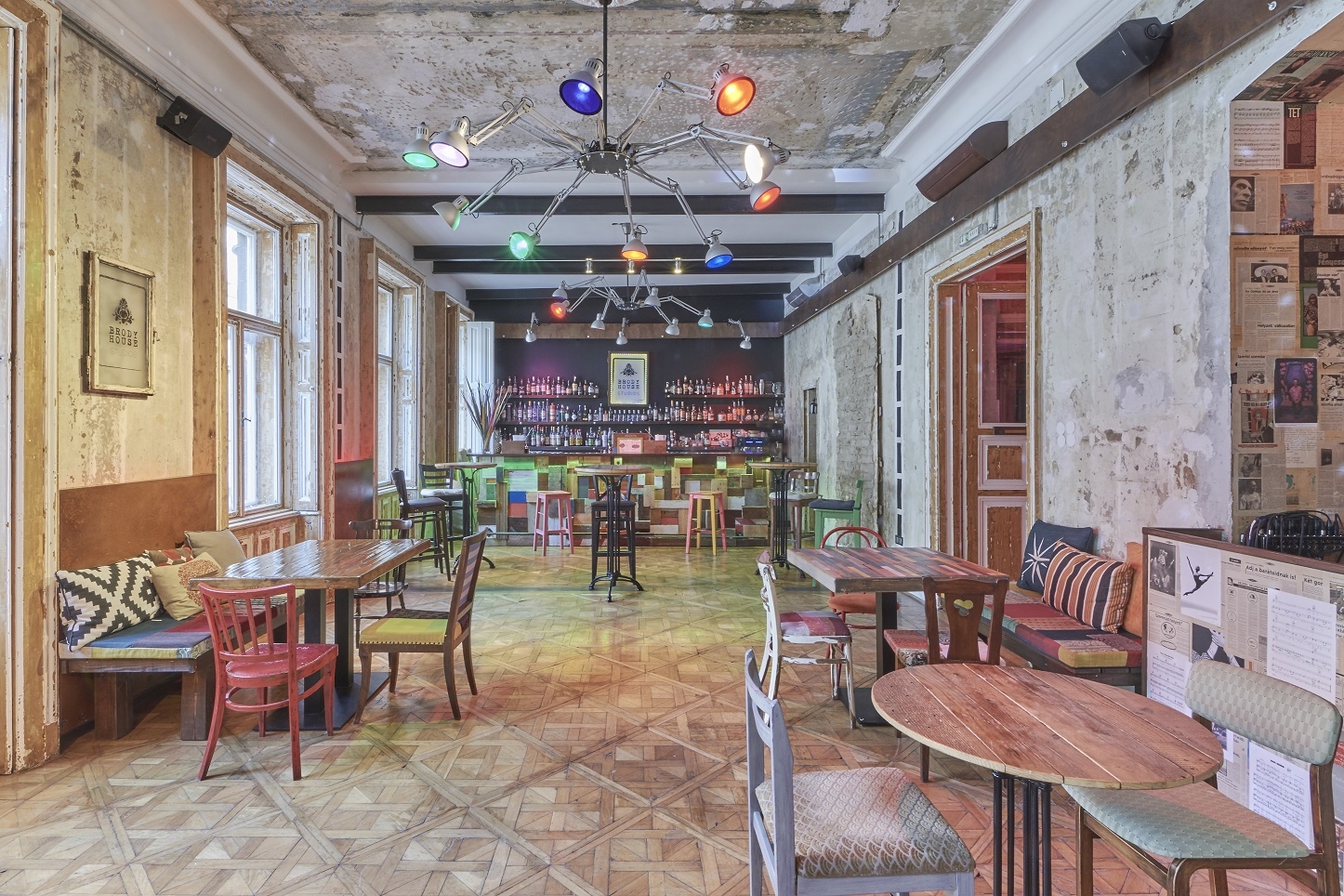 Dress code
Come as you are!
Vibe
Bohemian chic, Artistic, Social
Must try
Sleep at the Writer's Villa, the former home of celebrated Dutch writer author, Jaap Scholten on the Buda side of town
Facilities
Cafe, Piano bar, Drawing room, Guest rooms, Event space, Outdoor terrace, Atelier
Little secret
Brody Studios has its own print studio, Brody ArtYard
Brody House occupies a property built originally in 1896 in Budapest's beautiful Palace Quarter. Originally built as a cultural salon, the space has evolved to accommodate the work that surrounds the art and cultural landscape in Budapest. A boutique hotel with 10 rooms, Brody House facilitates work meetings and events for creatives and beyond.
Opening hours
Monday: 9:00 AM – 5:00 PM
Tuesday: 9:00 AM – 5:00 PM
Wednesday: 9:00 AM – 5:00 PM
Thursday: 9:00 AM – 5:00 PM
Friday: 9:00 AM – 5:00 PM
Saturday: 9:00 AM – 5:00 PM
Sunday: 9:00 AM – 5:00 PM
You may also like
Wavemaker Club
Milan
·
Montenapoleone District