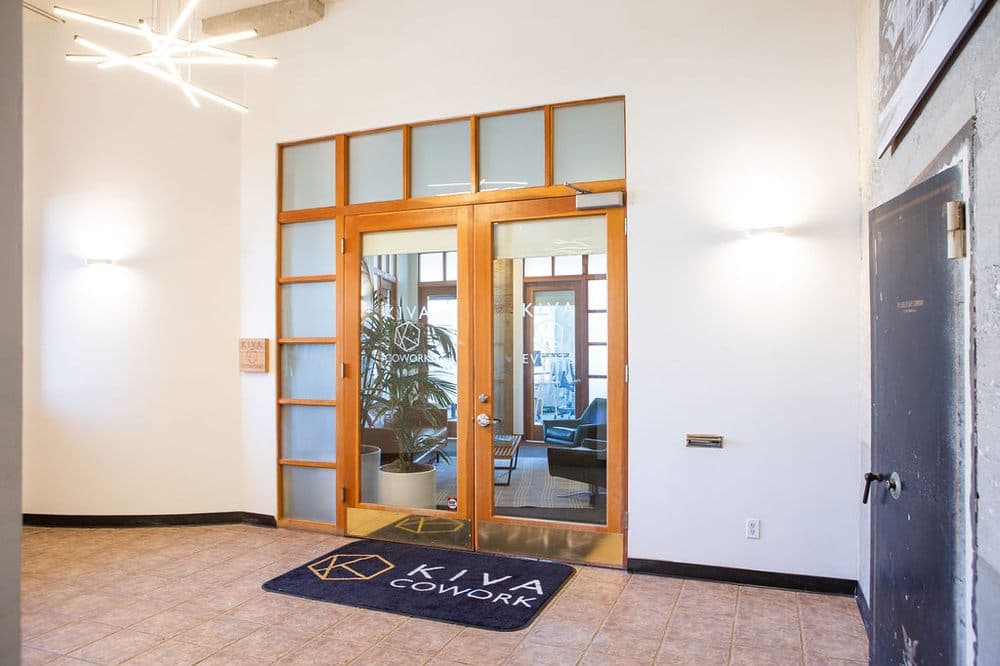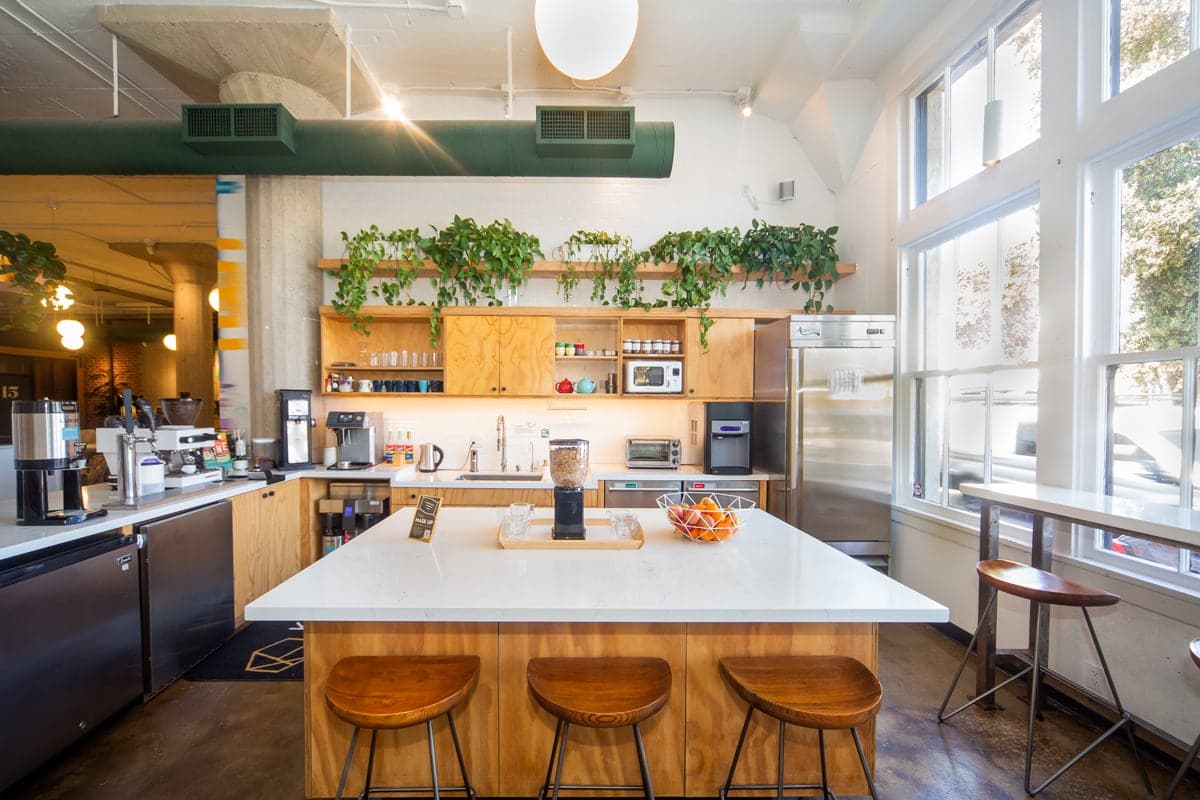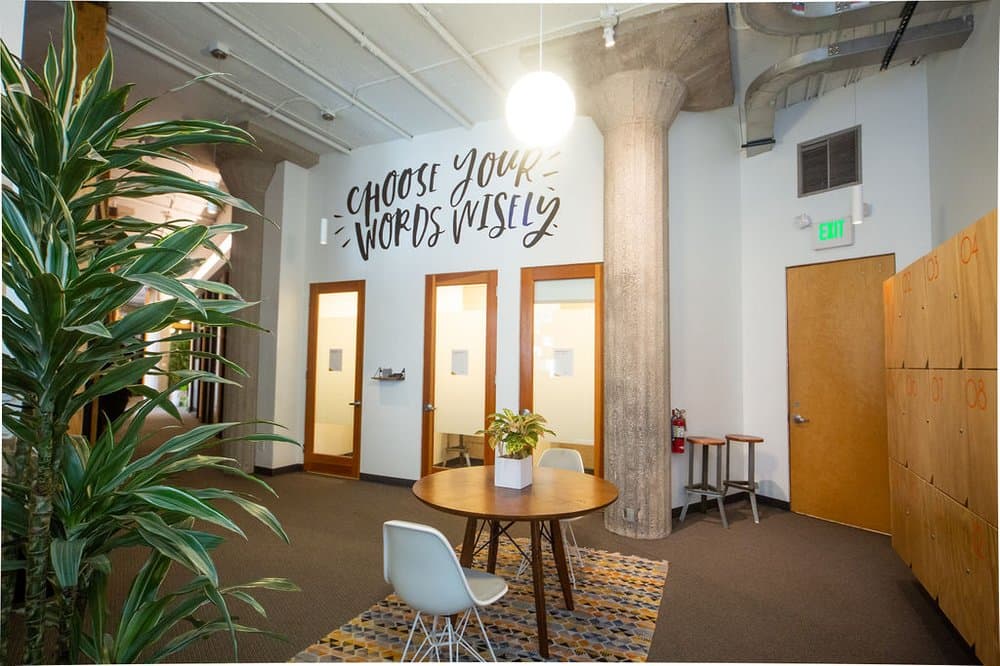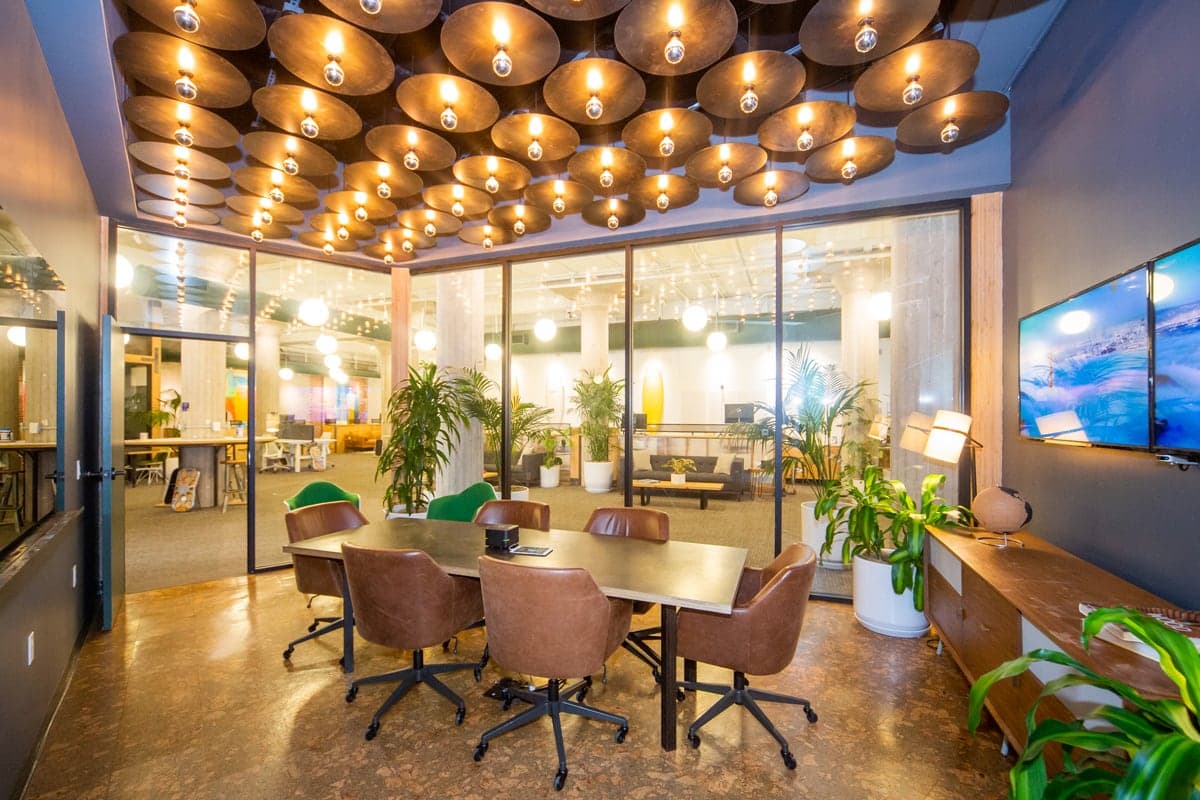 Dress code
Come as you are!
Vibe
Ergonomic furniture, outdoor areas and climate controls create a comfortable space for you to be at your best! A family of thinking, dreaming, get-it-done entrepreneurs!
Must try
Craft Coffee Kiva is surrounded by some of the best lunch spots, breweries and wineries...
Facilities
Cutting Edge Conference Rooms, Private Phone Booths, Outdoor Lounges, Standing Desks, Showers, Mailboxes and more...
Good to know
Gold Conference Room: $130 per hour / Harbor Conference Room: $100 per hour
Little secret
Friendly dogs are welcome and free bike use...
Kiva Cowork provides the city with spaces that allow work of many disciplines to thrive, partnering with local trades, educational institutions and individuals to "help foster an ecosystem of sharing, learning and growing". With a mixture of private and shared spaces it also provides a perfect environment for meetings of all sizes.
Opening hours
Monday: 9:00 AM – 5:00 PM
Tuesday: 9:00 AM – 5:00 PM
Wednesday: 9:00 AM – 5:00 PM
Thursday: 9:00 AM – 5:00 PM
Friday: 9:00 AM – 5:00 PM
Saturday: Closed
Sunday: Closed