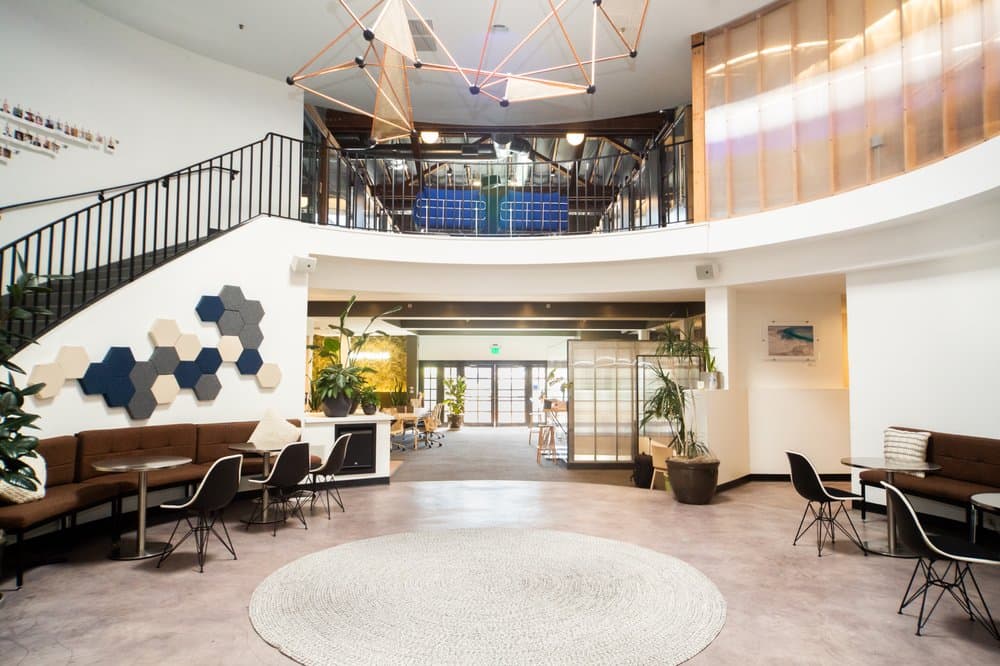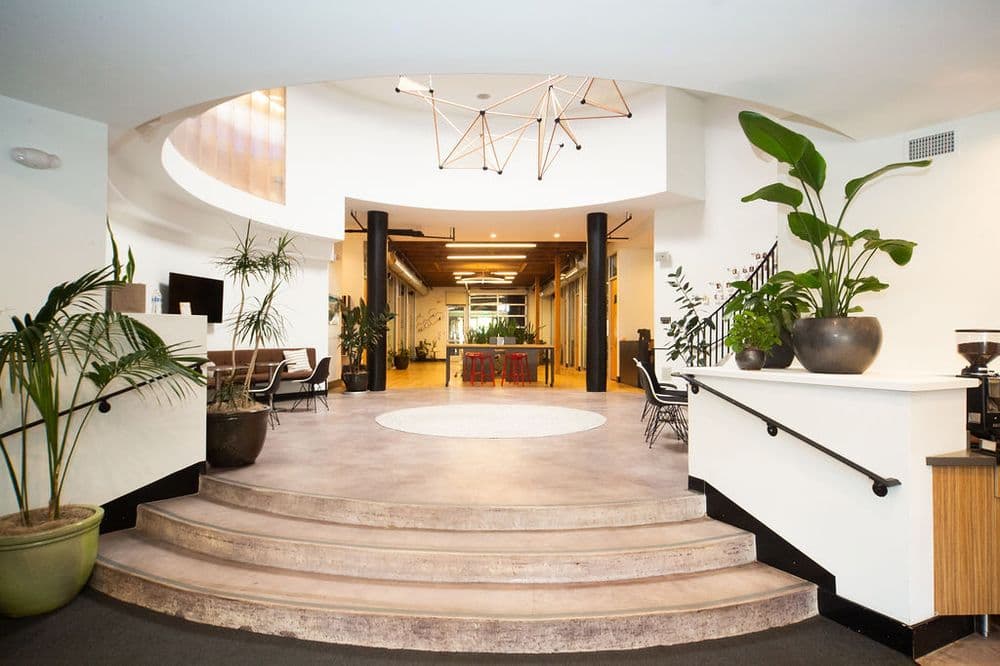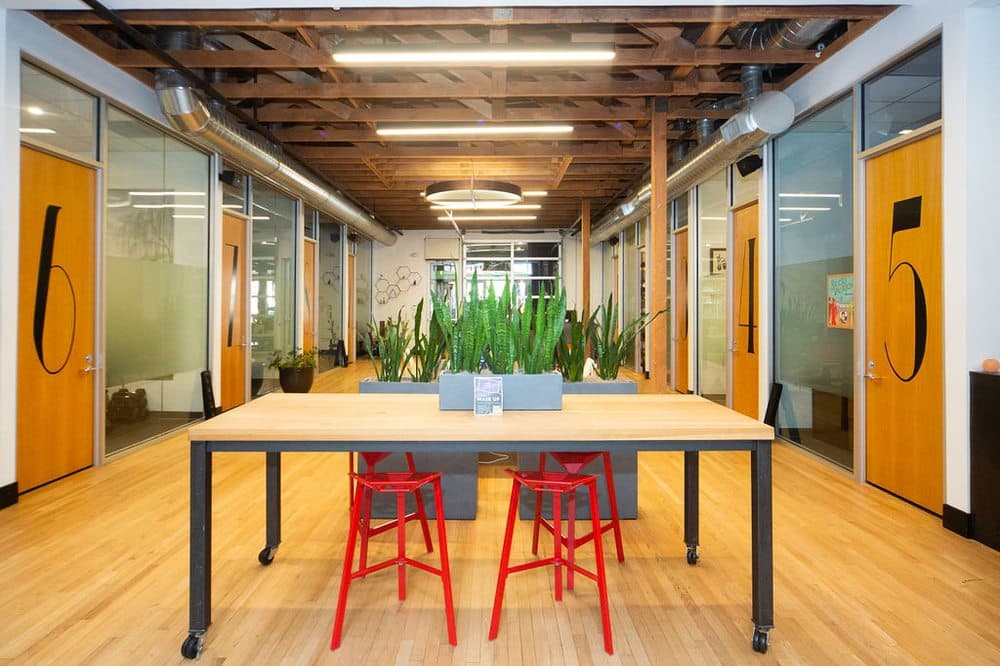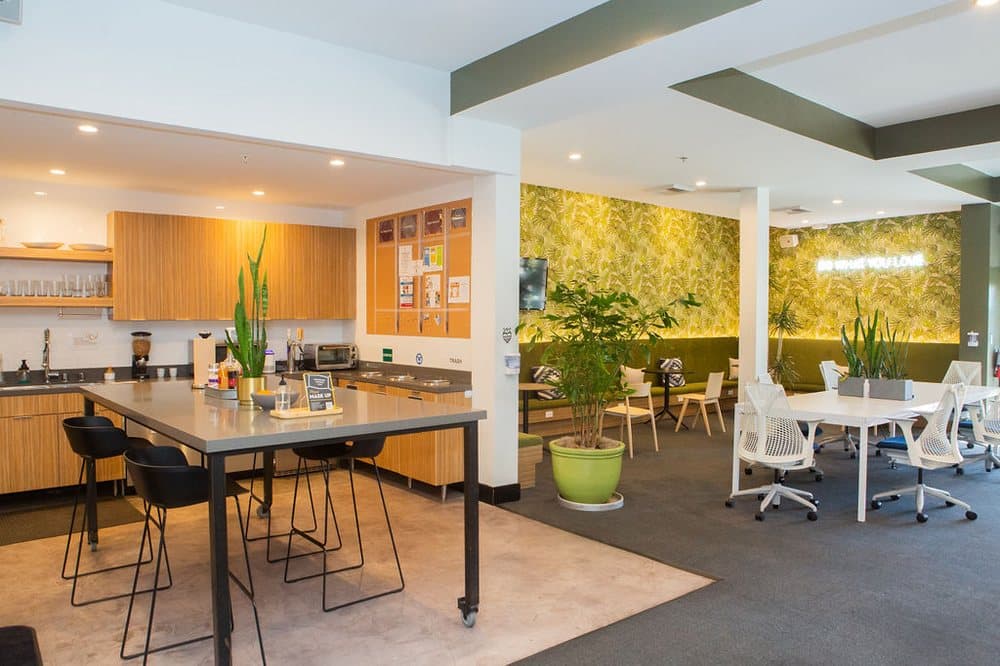 Dress code
Come as you are!
Vibe
Ergonomic furniture, outdoor areas and climate controls create a comfortable space for you to be at your best!
Must try
One of our Wellness programs...
Facilities
Cutting Edge Conference Rooms, Private Phone Booths, Standing Desks, Mailboxes, Private Shower, Outdoor Lounges & so much more!
Good to know
Entrada Conference Room: $130 per hour | Atrium Conference Room: $130 per hour | Tech Conference Room: $100 per hour | Mini Conference Room: $50/hour (Capacity for 4 people)
Little secret
Friendly dogs are welcome...
Tons of nooks and crannies to hunker down and get some focused work done...with numerous after-work and day drink options around. The space will allow you to live the quintessential California lifestyle.
Opening hours
Monday: 9:00 AM – 5:00 PM
Tuesday: 9:00 AM – 5:00 PM
Wednesday: 9:00 AM – 5:00 PM
Thursday: 9:00 AM – 5:00 PM
Friday: 9:00 AM – 5:00 PM
Saturday: Closed
Sunday: Closed