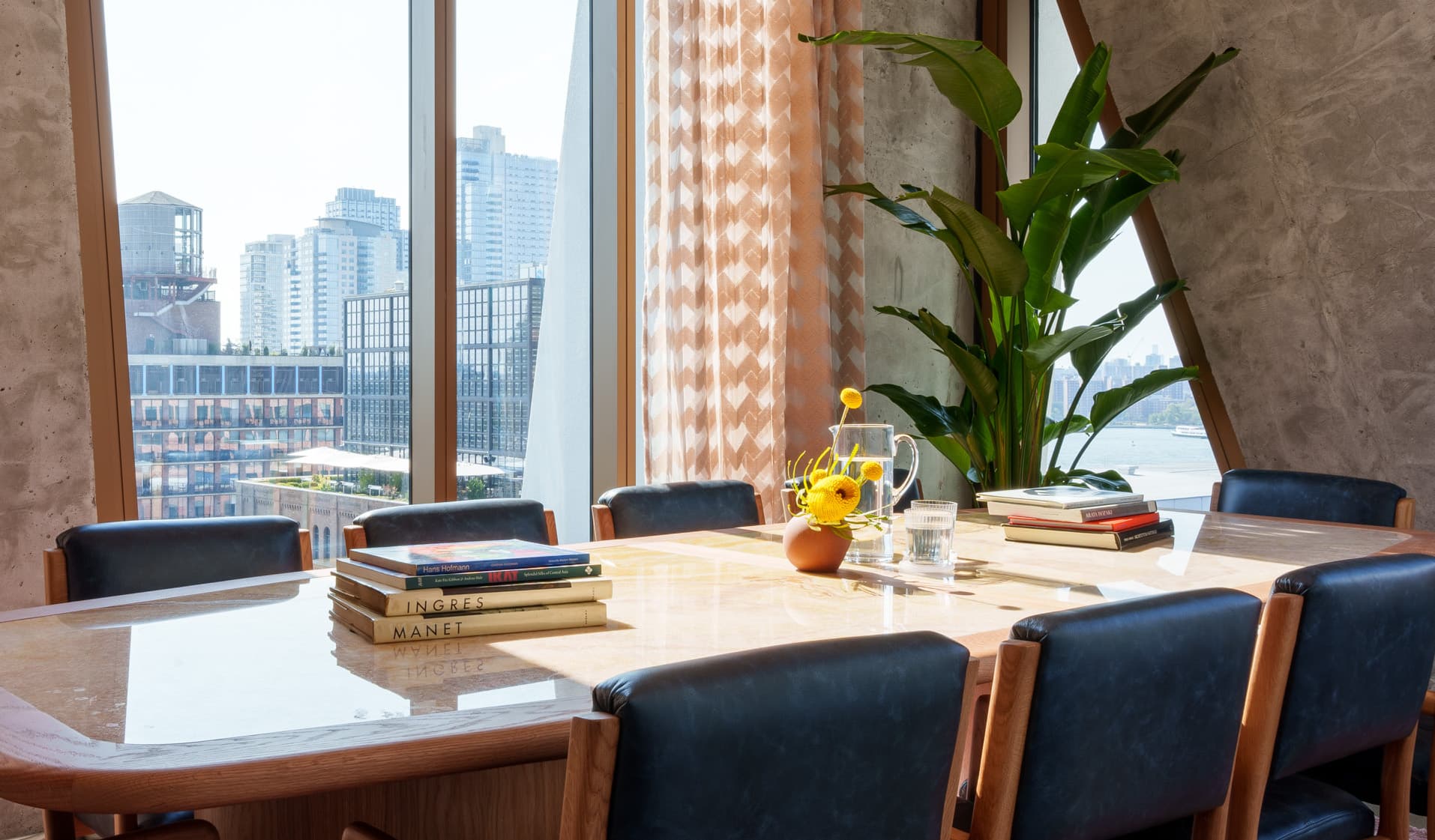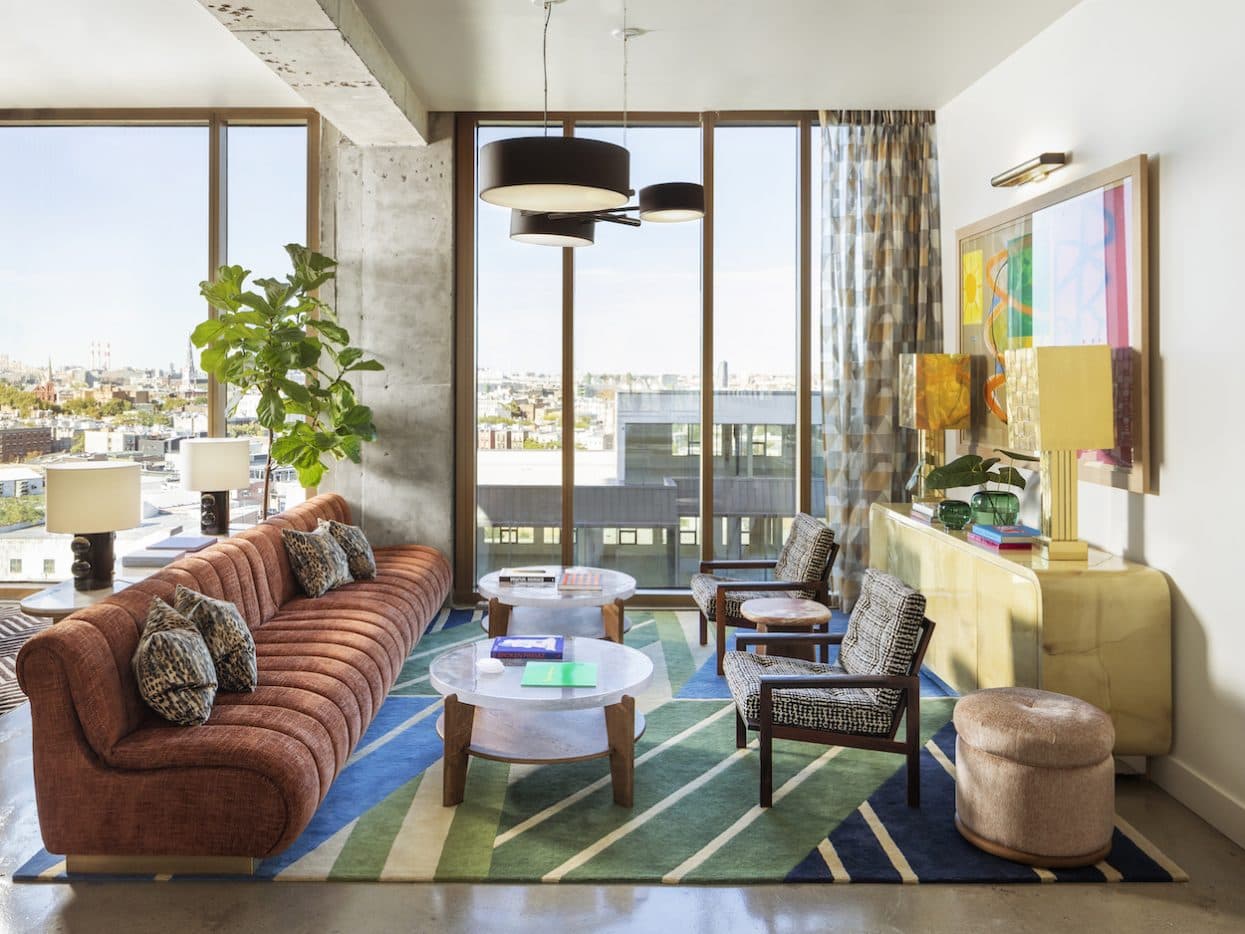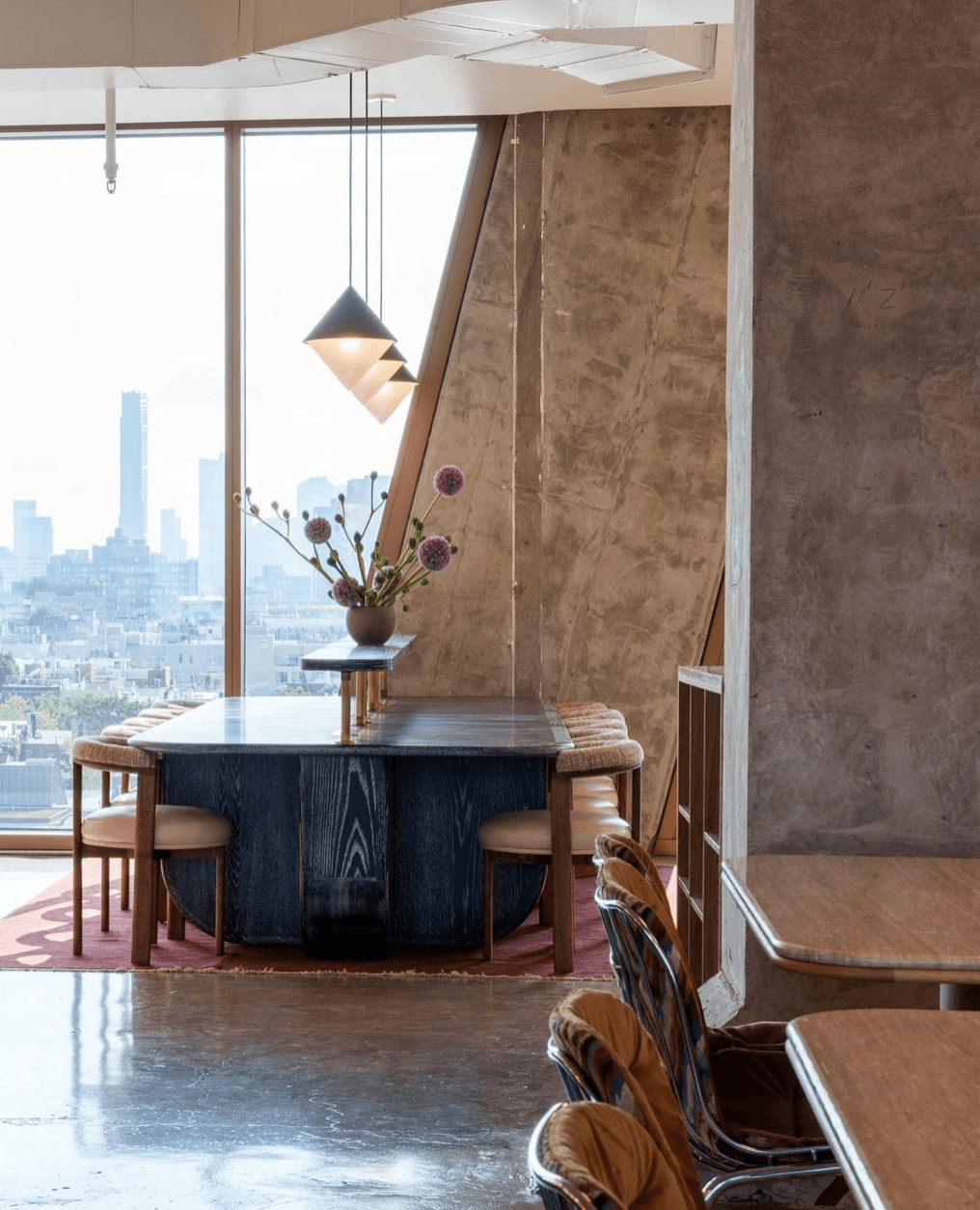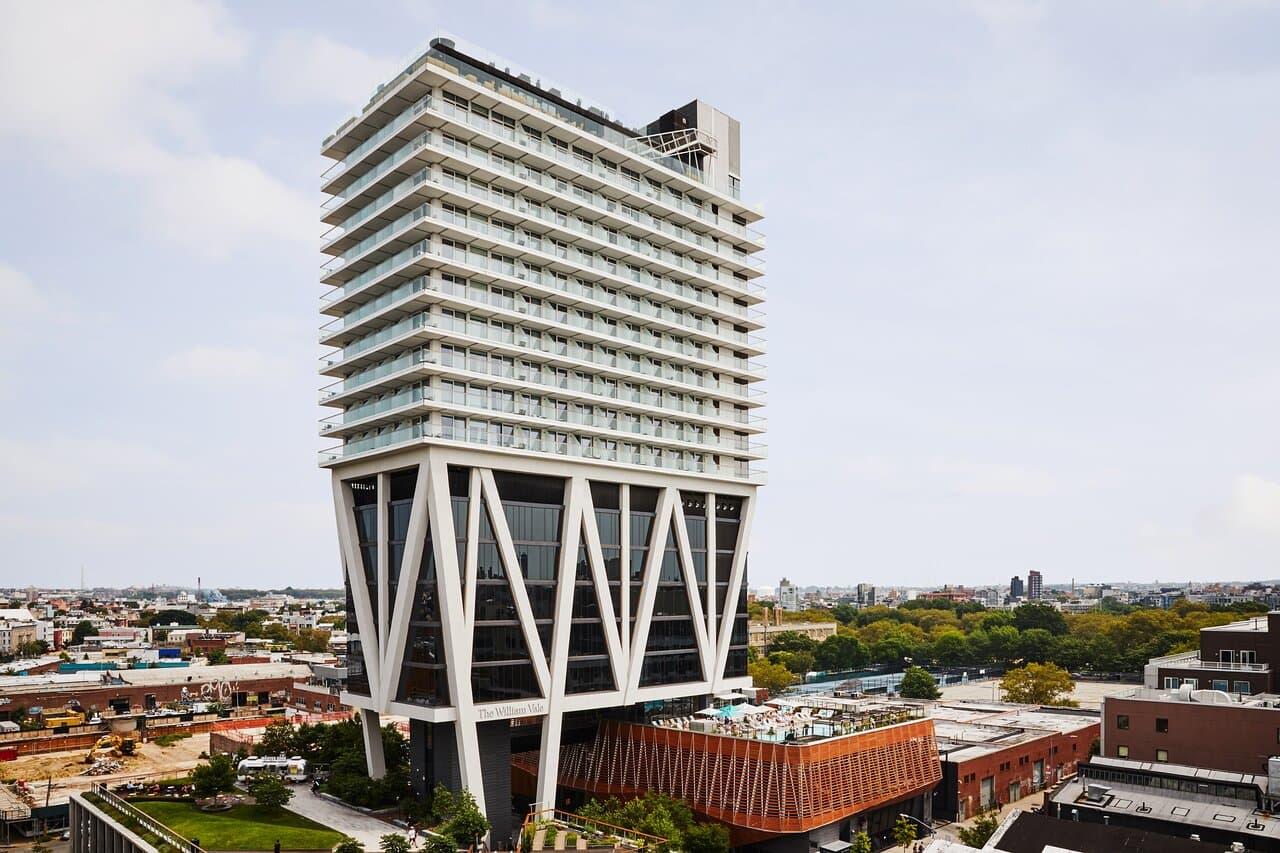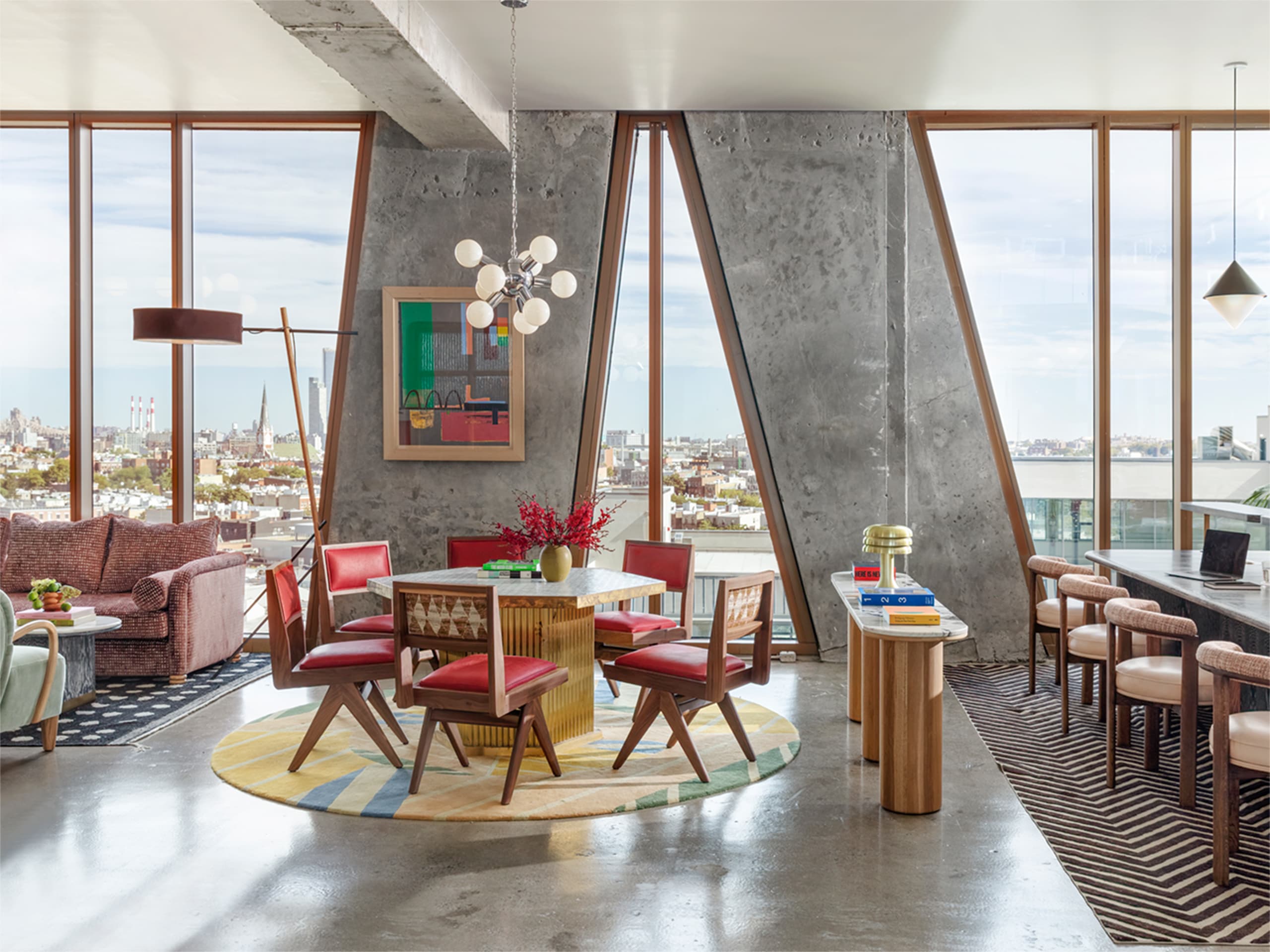 Dress code
Come as you are!
Vibe
Elevated, Modern, Work-oriented, Creative
Must try
Enjoy a 360° view of Brooklyn and Manhattan from nine floors above — so quiet, you'll forget you're in Brooklyn's most bustling neighborhood.
Facilities
Mixed Seating, Dedicated Desks, Private Offices, Meeting Rooms, Phone Booths, Library, Kitchen and Expansive Floor-to-ceiling Views of Manhattan and Brooklyn.
Little secret
In the neighborhood, you're surrounded by some of the city's best bars and restaurants, shopping, plentiful green space, and the East River waterfront.
Occupying the ninth floor at The William Vale, The Malin Williamsburg workspace features mixed seating, dedicated desks, private offices, meeting rooms, phone booths, a library, kitchen, and expansive, floor-to-ceiling views of Manhattan and Brooklyn.
Opening hours
Monday: 8:00 AM – 7:00 PM
Tuesday: 8:00 AM – 7:00 PM
Wednesday: 8:00 AM – 7:00 PM
Thursday: 8:00 AM – 7:00 PM
Friday: 8:00 AM – 7:00 PM
Saturday: Closed
Sunday: Closed