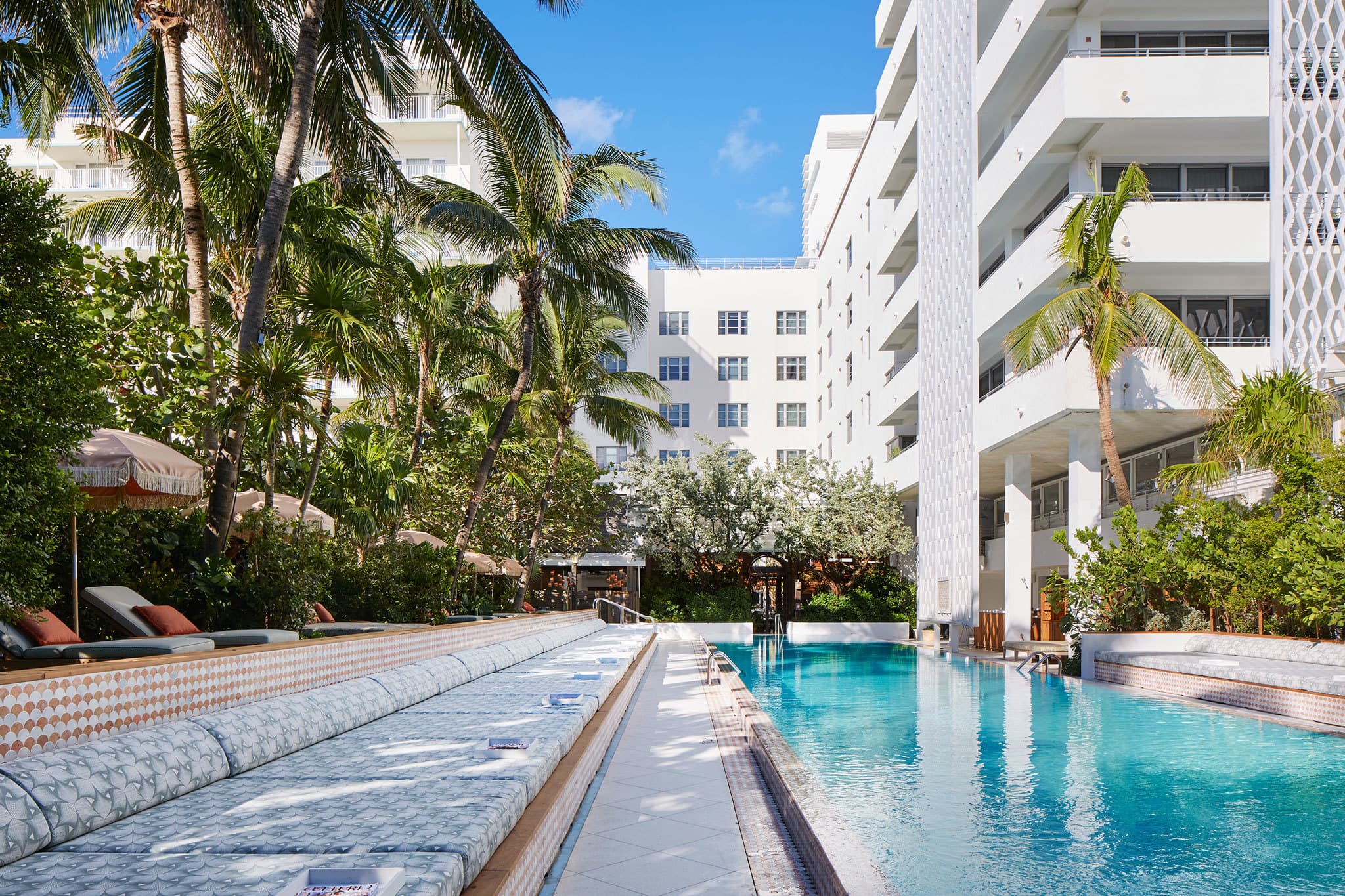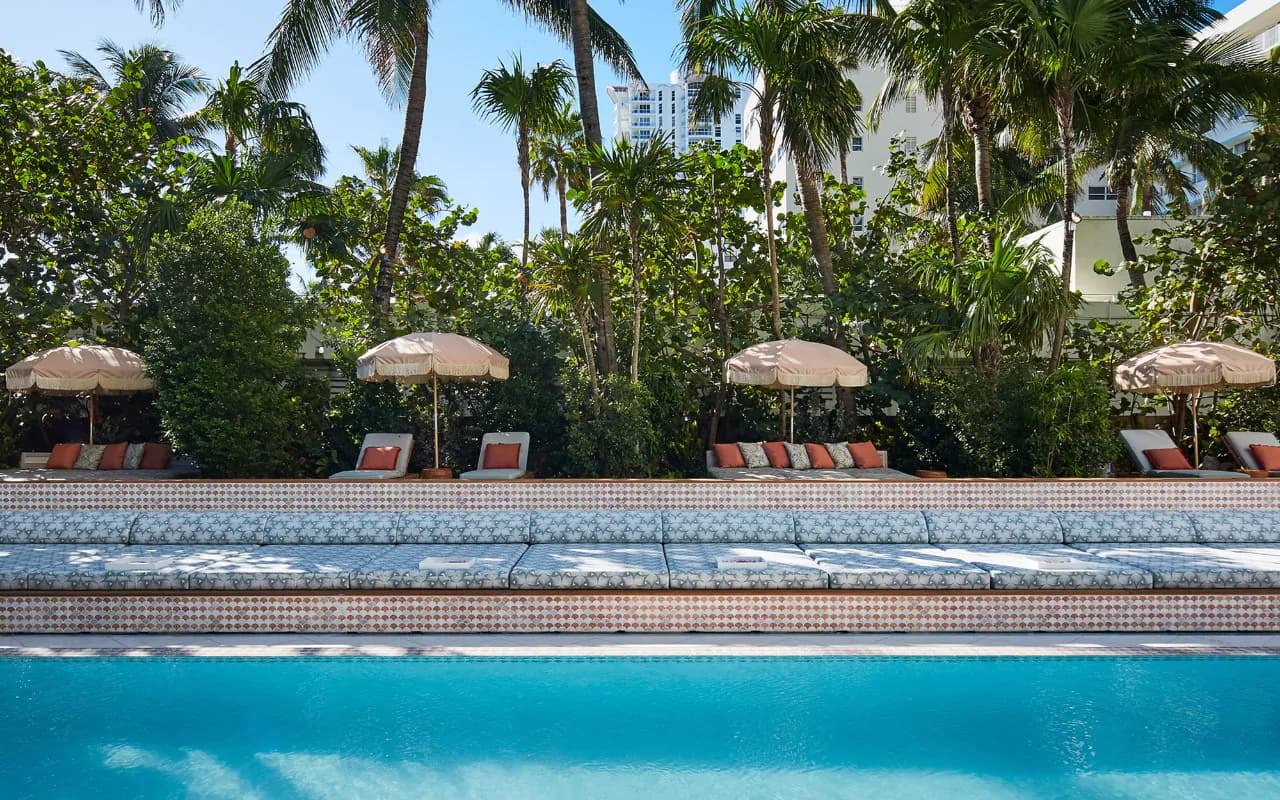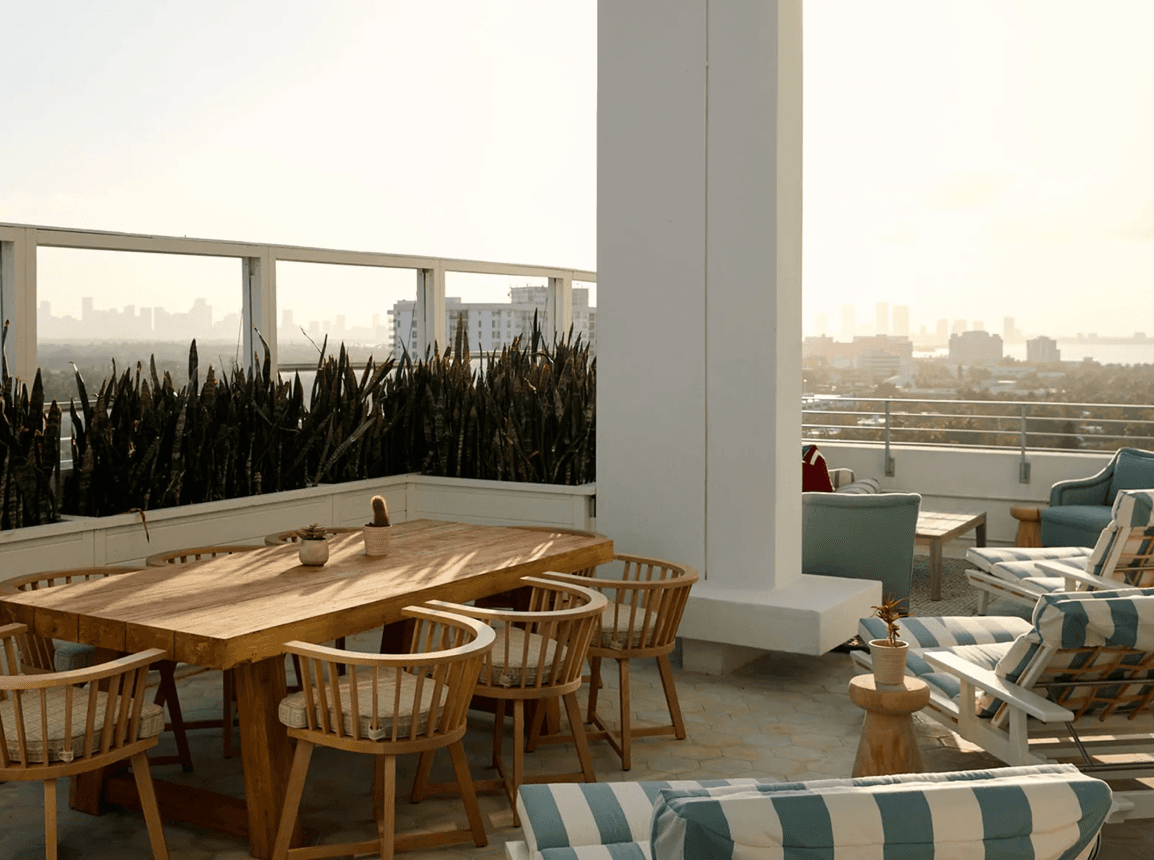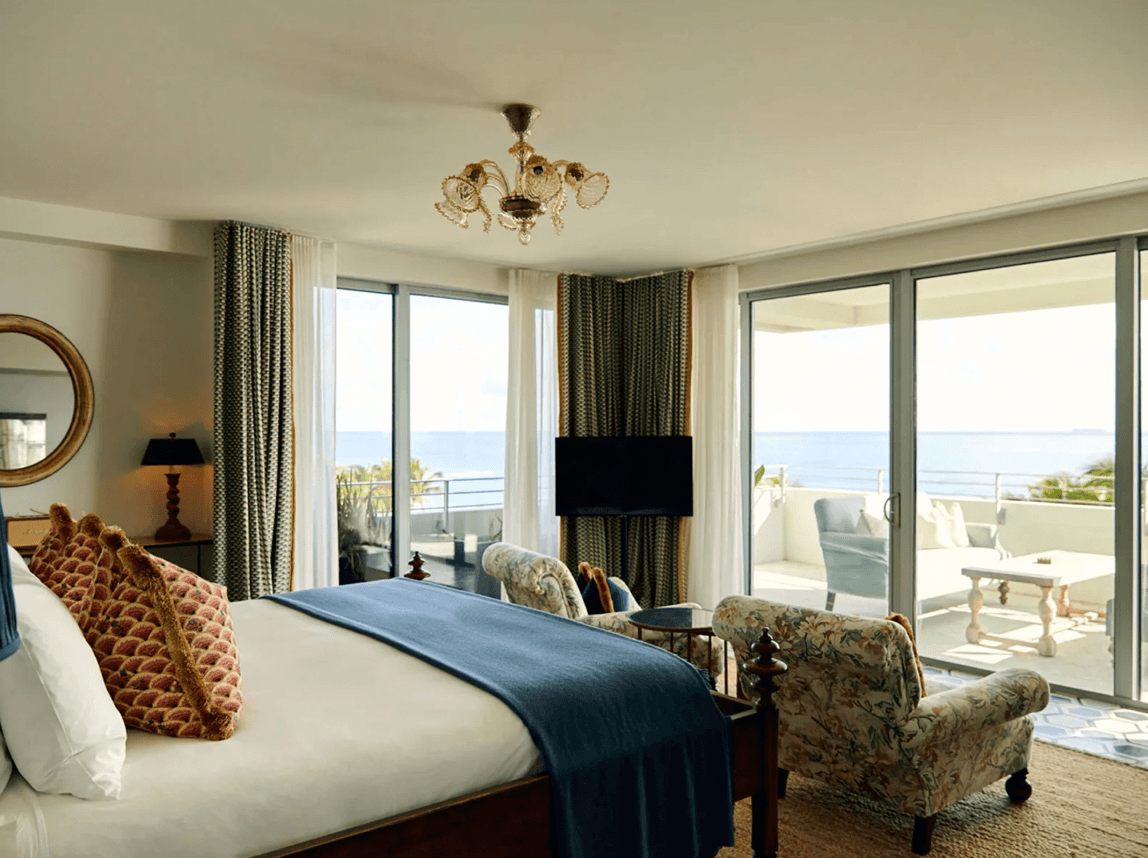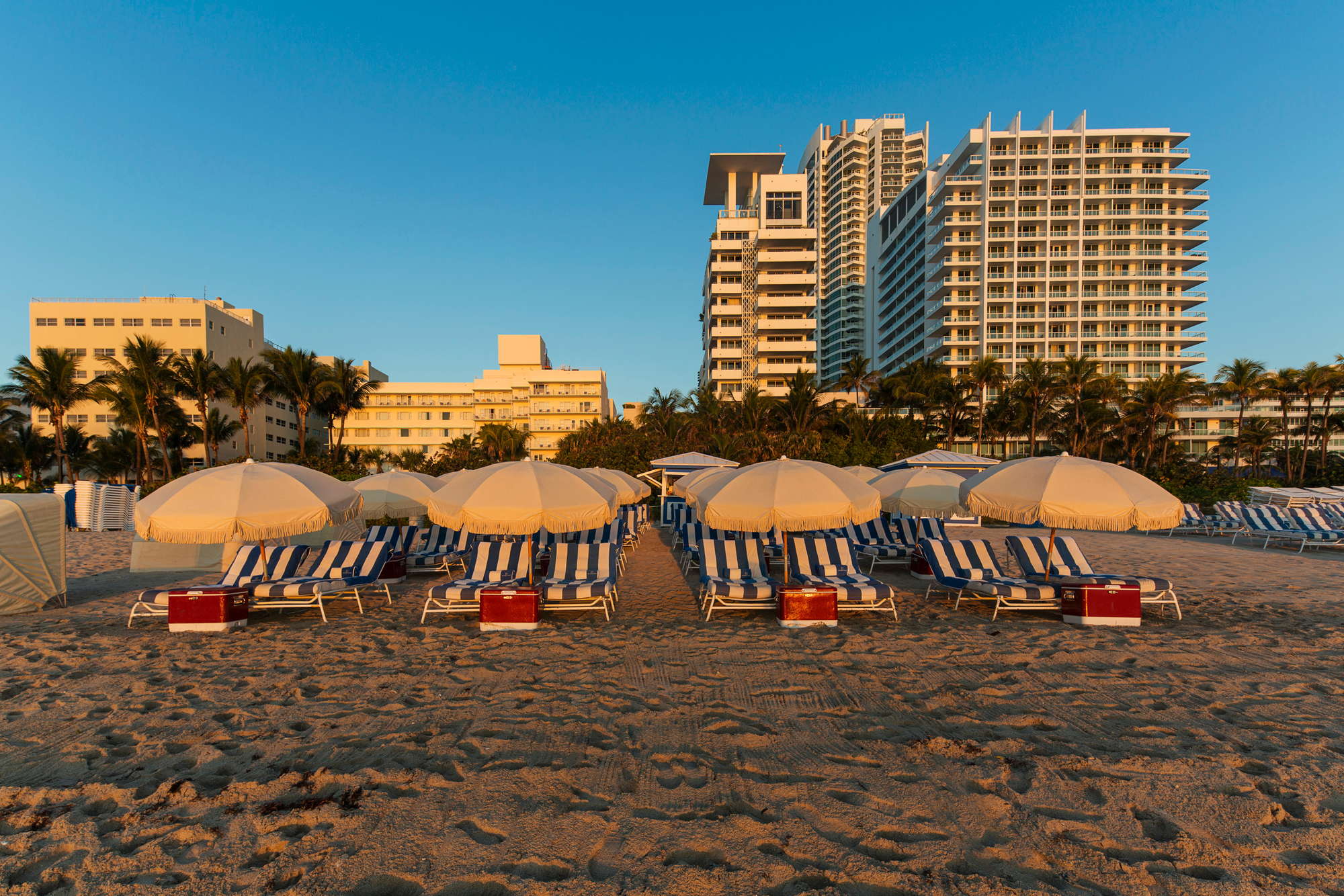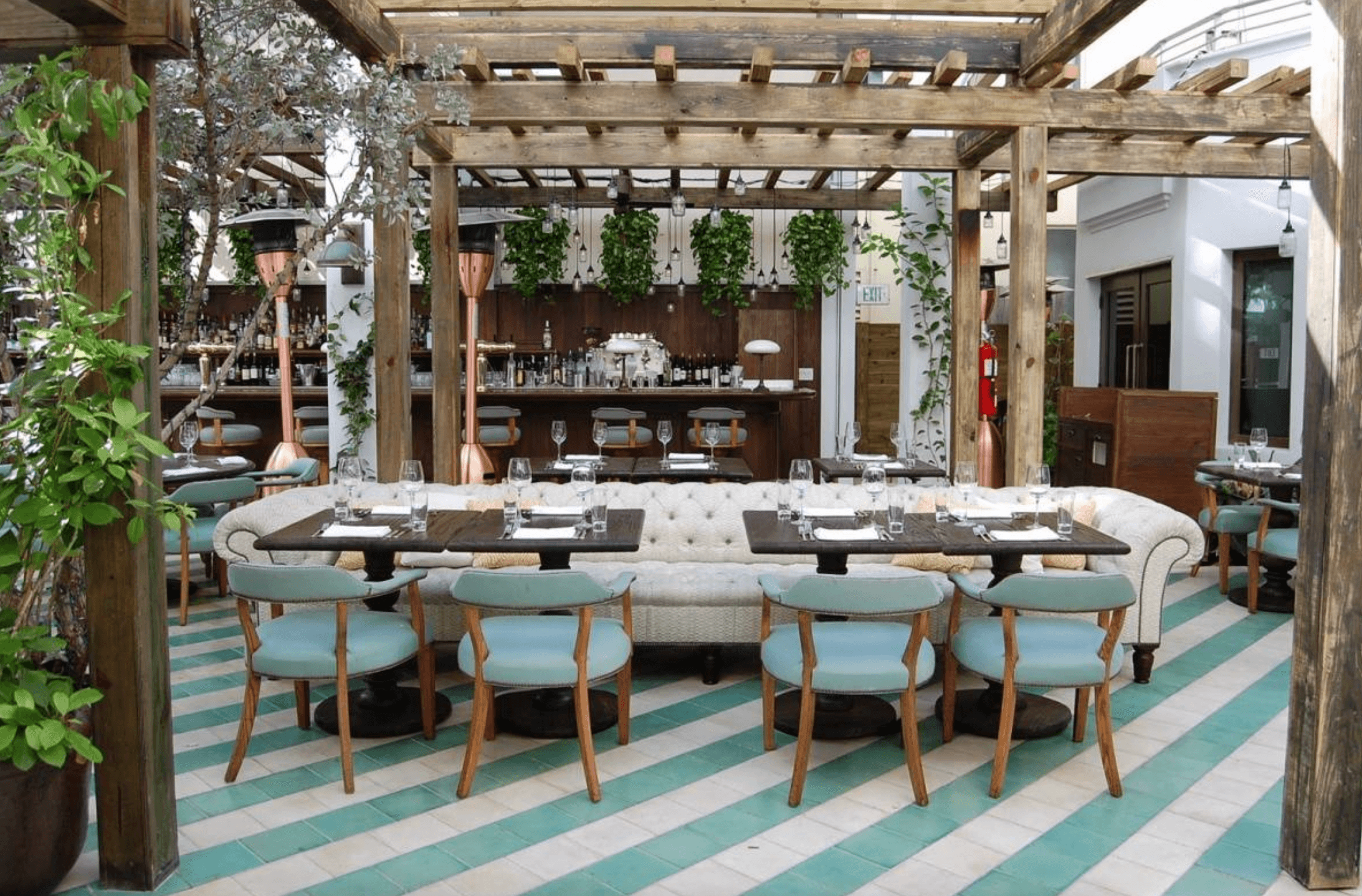 Must try
The main pool is surrounded by daybeds for reading and relaxing.
Facilities
Beach, Beach Bar, Pool, Club Bar, Snug, Ocho, Library, Mrs. Mandolin at Soho Beach House
Little secret
Now, that would be telling...
Overlooking Miami Beach, our House is set in a 15-story tower at the northernmost point of the Art Deco district. ONDA Wavemakers, as Soho Friends, can book bedrooms at SOHO Houses with rooms and enjoy full club facilities when staying. You can bring as many guests as room sleeps.
Opening hours
Monday: 8:00 AM – 12:00 AM
Tuesday: 8:00 AM – 12:00 AM
Wednesday: 8:00 AM – 12:00 AM
Thursday: 8:00 AM – 12:00 AM
Friday: 8:00 AM – 12:00 AM
Saturday: 8:00 AM – 12:00 AM
Sunday: 8:00 AM – 12:00 AM