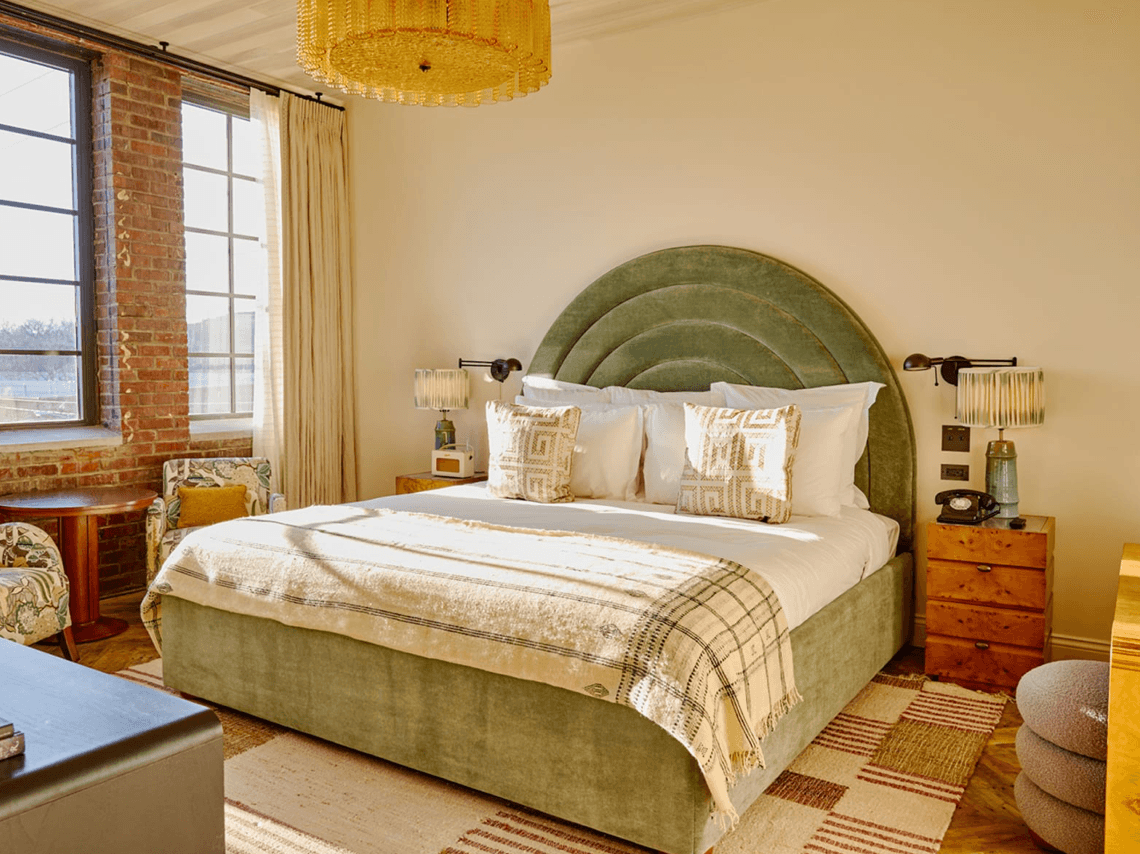 Soho House Nashville
Part of the Onda Wavemaker clubs collection, available to our Wavemaker members.
Must try
An outdoor swimming pool with sun loungers and access to the outdoor restaurant and bar.
Facilities
Club, Pool and Terrace, Sock Room, The Alley, Soho Health Club, Screening Room
Little secret
Now, that would be telling...
Located in the art hub of Wedgewood-Houston, the House is inspired by Nashville's musical heritage. Formerly a sock factory, our House features 47 bedrooms, a pool, gym, cinema, and performance space. ONDA Wavemakers, as Soho Friends, can book bedrooms at SOHO Houses with rooms and enjoy full club facilities when staying. You can bring as many guests as room sleeps.
Opening hours
Monday: 7:00 AM – 12:00 AM
Tuesday: 7:00 AM – 12:00 AM
Wednesday: 7:00 AM – 12:00 AM
Thursday: 7:00 AM – 1:00 AM
Friday: 7:00 AM – 2:00 AM
Saturday: 7:00 AM – 2:00 AM
Sunday: 7:00 AM – 12:00 AM